谷歌搜索算法由勤奋的谷歌工程师手工制作。RankBrain已经在机器学习的人工智能,谷歌在使用的过程中"非常大的部分"每天的搜索结果。
然而,这并不是谷歌搜索算法的完全替代品,也被称为蜂鸟。该算法是一个系统,它处理人们搜索的内容,并通过数十亿页来排序那些被认为是最好的页面。
RankBrain:解释查询的新方法?
RankBrain,相反,似乎对这个算法的一部分,是从某个人的搜索和了解如何提交,以各种方式要求。
例如,有人可能会搜索"巴拉克",在过去,谷歌和其他搜索引擎可能会找到只有这个词的页面。但在过去的几年里,尤其是自从蜂鸟2013推出以来,谷歌在理解词汇之间的关系方面取得了更好的成绩。对"巴拉克"的搜索可能会带回一些与"美国总统"、"贝拉克·奥巴马"甚至"Michelle Obama的丈夫"相匹配的页面和信息。
彭博斗,与Greg Corrado的长篇采访,在谷歌谁是参与RankBrain高级研究科学家。
RankBrain似乎有一种新的方式来处理这种查询,甚至超过所用。从这个故事:
RankBrain使用人工智能嵌入大量的书面语言转化为数学实体称为载体,计算机可以理解的。如果RankBrain看到一个词或短语不熟悉,机器可以猜是什么单词或短语可能有类似的意义和滤波器的相应结果,使之更有效处理从未见过的搜索查询。

RankBrain:第三最重要的信号?
故事说的是一个"非常大的分数%的查询正在进行RankBrain。它还说,RankBrain是第三位最重要的信号:
RankBrain是"数百名"信号,进入一种算法来决定什么样的结果出现在谷歌搜索页面和它们的排名,科拉多说。在几个月内已经部署,RankBrain已成为最重要的第三个信号有助于搜索查询的结果,他说。
我们会跟进更多关于这个的。排序信号通常与页面的感知质量相关,例如链接到页面或页面上的单词。谷歌有数百个这些排名信号,其中许多是总结在我们的周期表的SEO成功因素。
RankBrain可能不是一个真正的排名信号,而是一个查询工具。然后,这个故事进一步说明它被用于排名:
到目前为止,RankBrain没有辜负它的AI炒作。谷歌搜索工程师们花了几天时间来制定搜索软件的算法,他们被要求浏览一些页面,猜测他们认为谷歌的搜索引擎技术将排在第一位。当人类猜对了70%的时间,RankBrain有80%的成功率。
正如我们所说,我们将更多地了解这一点。
后记:看到我们的后续故事,常见问题:关于谷歌新RankBrain算法。另外,在早前的报道说,15%的查询处理的RankBrain。事实上,谷歌只是说"非常大的一部分"是由它来处理的。

原文 如下:
Meet RankBrain: The Artificial Intelligence That's Now Processing Google Search Results
A machine-learning AI is handling a large fraction of Google's search queries.
Danny Sullivan on October 26, 2015 at 1:00 pm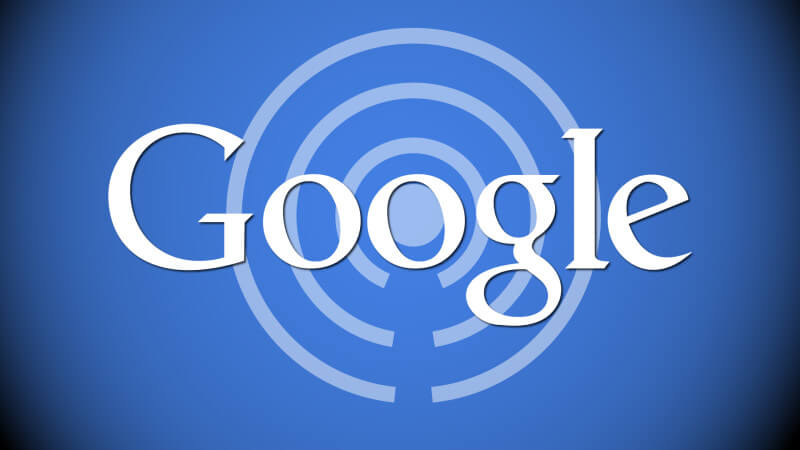 Move over, Google search algorithm hand-crafted by hard-working Google engineers. RankBrain has moved in, a machine-learning artificial intelligence that Google's been using to process a "very large fraction" of search results per day.
It's not really a complete replacement of the Google search algorithm, also known as Hummingbird, however. The algorithm is the system that processes what people search for and combs through billions of pages to rank the ones believed to be best first.
RankBrain: New Way To Interpret Queries?
RankBrain, instead, seems to be about one part of that algorithm, interpreting what someone searches for and understanding how to submit that request in various ways.
For example, someone might search for "Barack." In the past, Google and other search engines might find pages with only that exact word. But over the past few years — and especially since Hummingbird launched in 2013 — Google's gotten better at understanding relationships between words. A search for "Barack" might bring back pages and information that also matches "US President," "Barack Obama," or even "Michelle Obama's husband."
Bloomberg has the scoop, a long interview with Greg Corrado, a senior research scientist at Google who is involved with RankBrain.
RankBrain seems to be a new way of processing queries like this that goes even further beyond what's been used. From the story:
RankBrain uses artificial intelligence to embed vast amounts of written language into mathematical entities — called vectors — that the computer can understand. If RankBrain sees a word or phrase it isn't familiar with, the machine can make a guess as to what words or phrases might have a similar meaning and filter the result accordingly, making it more effective at handling never-before-seen search queries.
RankBrain: Third-Most Important Signal?
The story says that a "very large fraction" percent of queries are now being processed with RankBrain. It also says that RankBrain is the third-most important signal in ranking:
RankBrain is one of the "hundreds" of signals that go into an algorithm that determines what results appear on a Google search page and where they are ranked, Corrado said. In the few months it has been deployed, RankBrain has become the third-most important signal contributing to the result of a search query, he said.
We'll be following up more on this. A ranking signal is typically something that's associated with the perceived quality of a page, such as the links to it or the words on the page. Google has hundreds of these ranking signals, many of which are summarized in our Periodic Table Of SEO Success Factors.
RankBrain probably isn't really a ranking signal, but rather a query processing tool. Then again, the story goes further in suggesting it's used for ranking:
So far, RankBrain is living up to its AI hype. Google search engineers, who spend their days crafting the algorithms that underpin the search software, were asked to eyeball some pages and guess which they thought Google's search engine technology would rank on top. While the humans guessed correctly 70 percent of the time, RankBrain had an 80 percent success rate.
As said, we'll be gathering more about this.
Postscript: See our follow-up story, FAQ: All About The New Google RankBrain Algorithm. Also, an earlier version of this story said that 15% of queries were handled by RankBrain. Actually, Google's only saying that a "very large fraction" are being handled by it.