联想ThinkVision P27u-10显示器的价格,两国相差超过3.6倍!
联想ThinkVision P27u-10别名:P27u-10、联想P27u-10、ThinkVision P27u 4K细腻画质,178°广视角,10.7亿色彩显示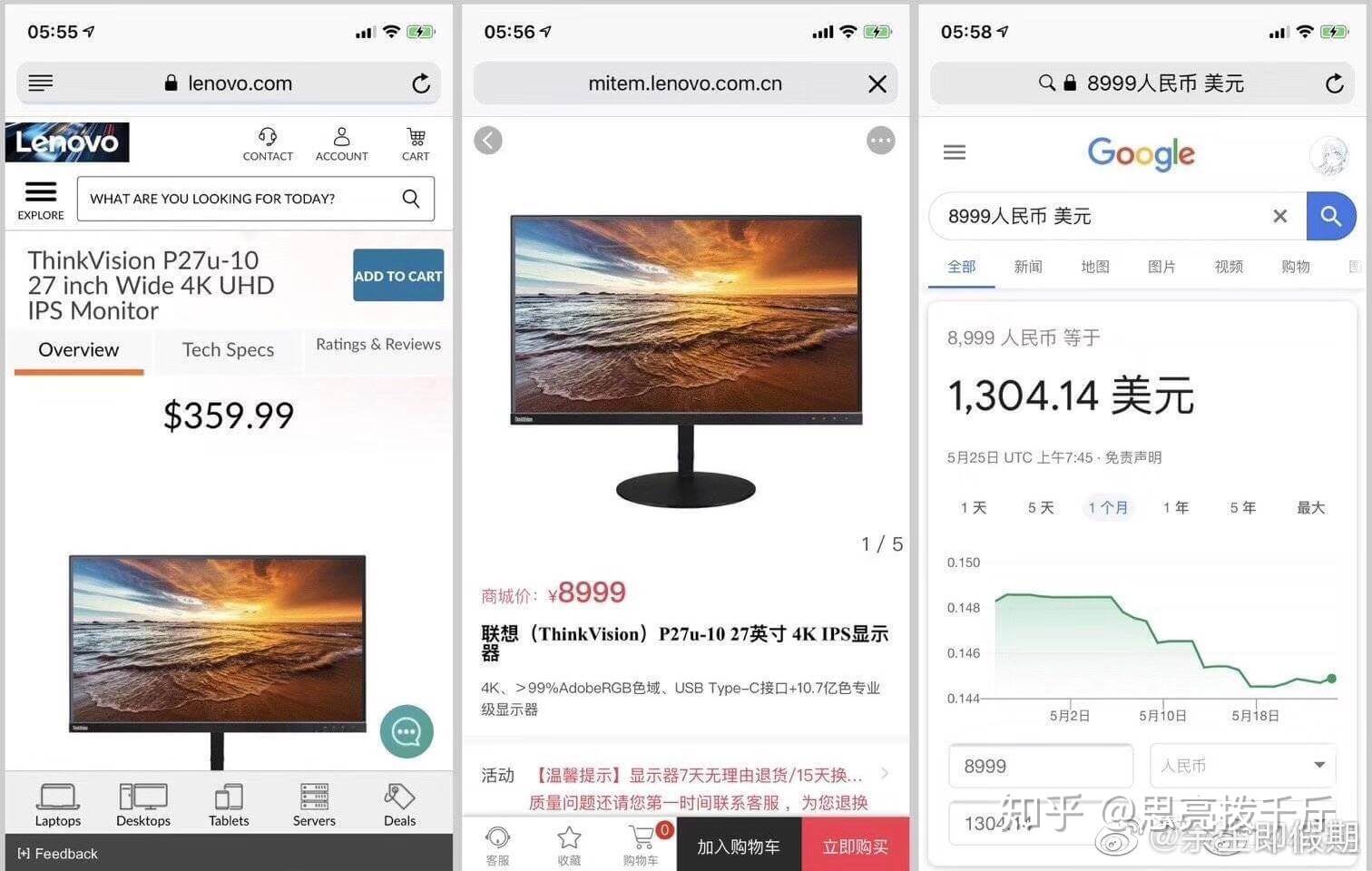 图1美国联想官方商城:
https://www.lenovo.com/us/en/accessories-and-monitors/monitors/professional/P27u-10-27inch-Monitor-with-CDHDMI/p/61CBGAR1US
图2中国联想官方商城:
PC页面:https://item.lenovo.com.cn/product/1000186.html
移动端页面:https://mitem.lenovo.com.cn/product/1000186.html
微博原文:
https://weibo.com/6501580366/HvRzM1QtB?refer_flag=1001030103_&type=comment#_rnd1559708757840

卧槽?这是真的?很多人就开始喷了?
不不不,霜天很早就知道这种消息,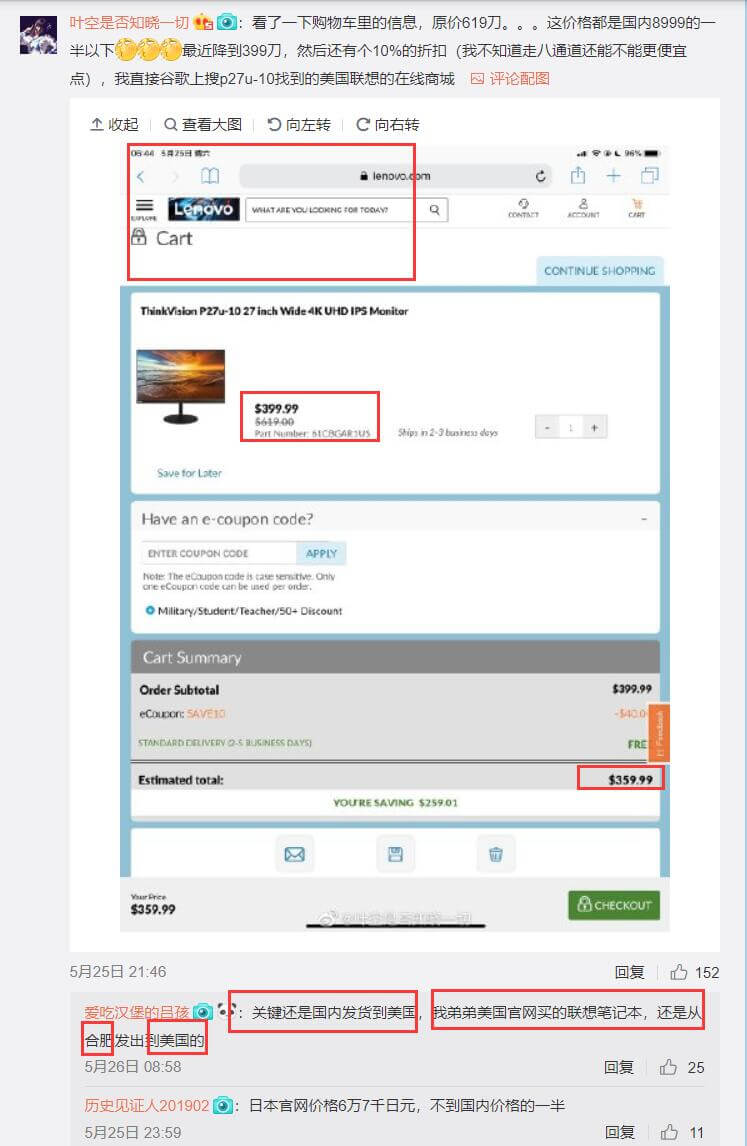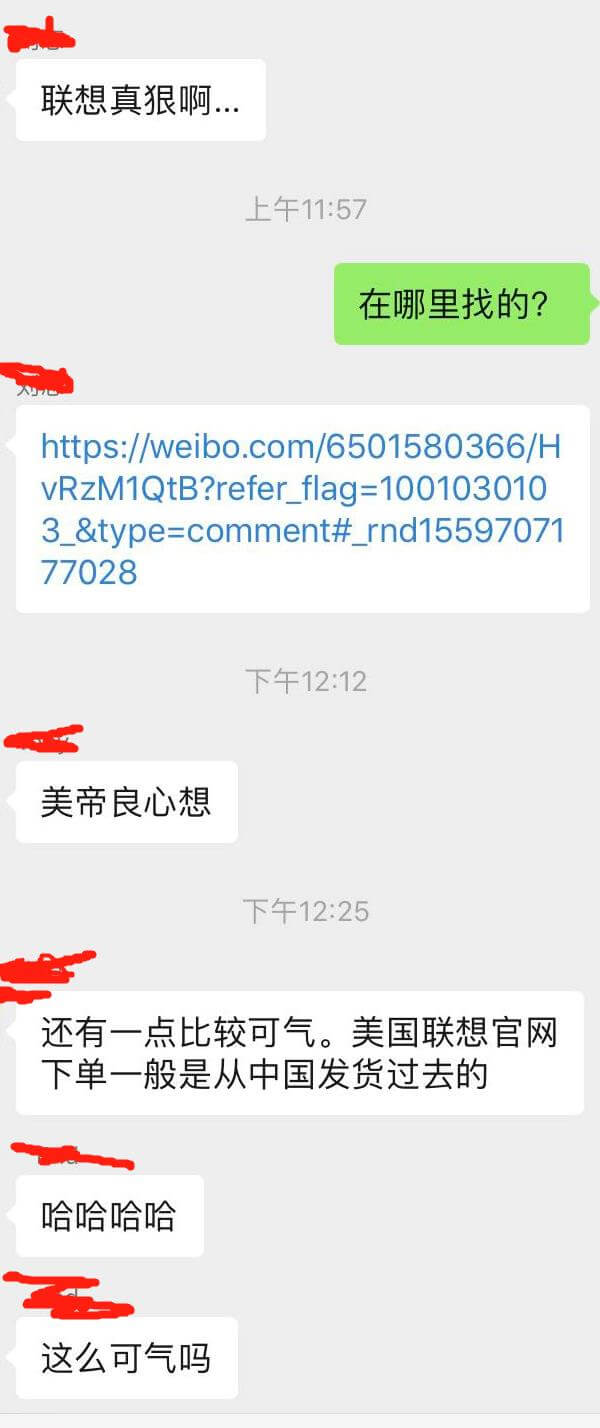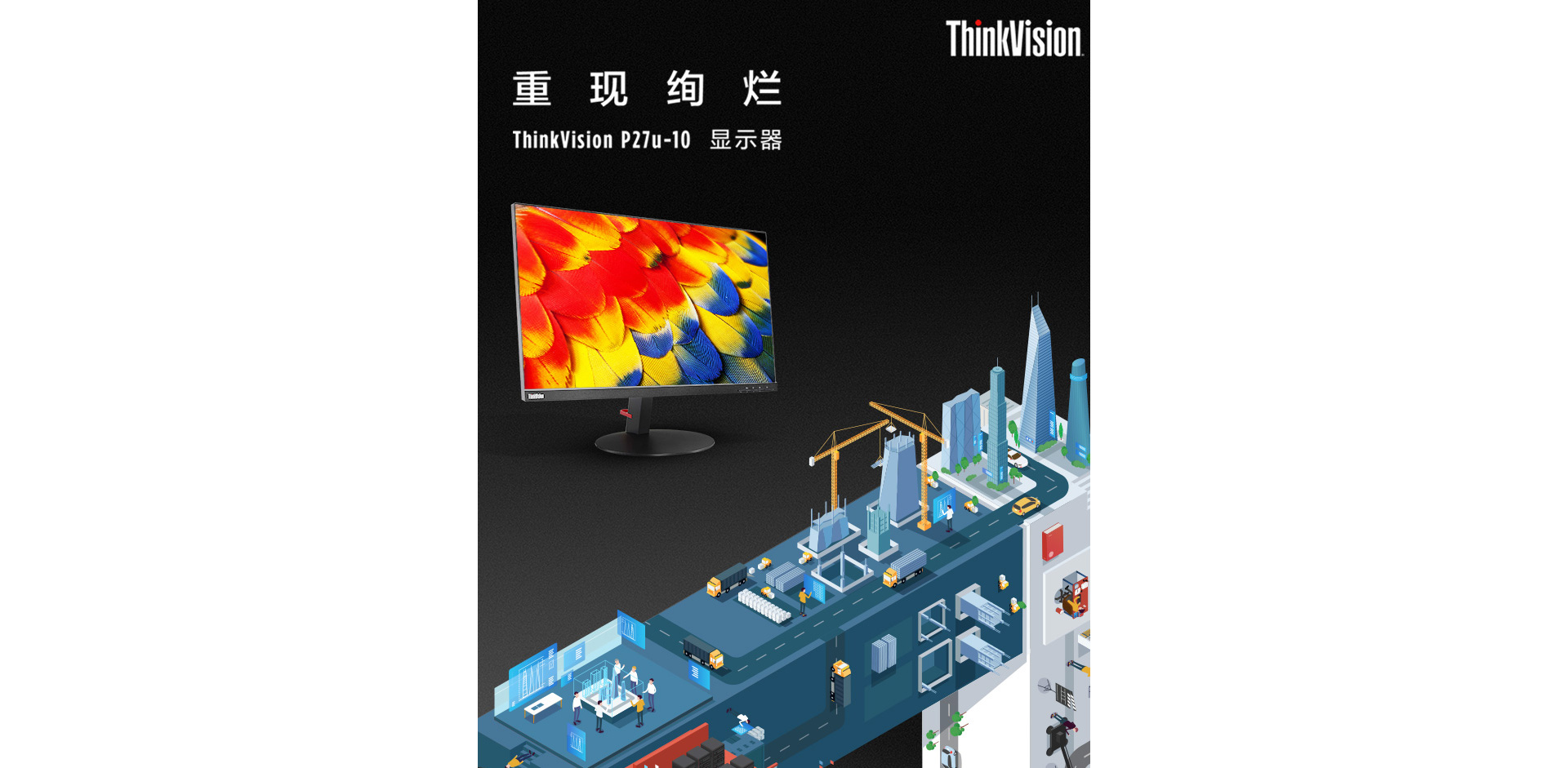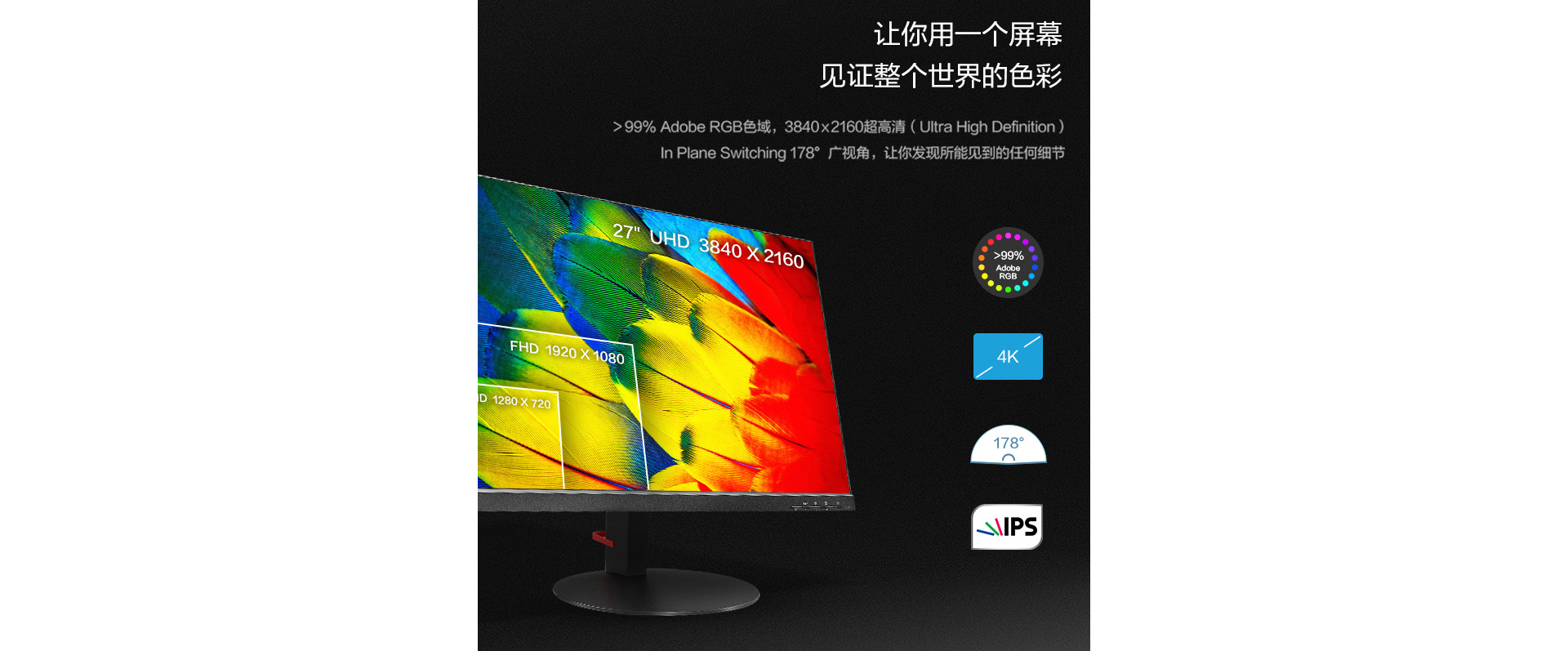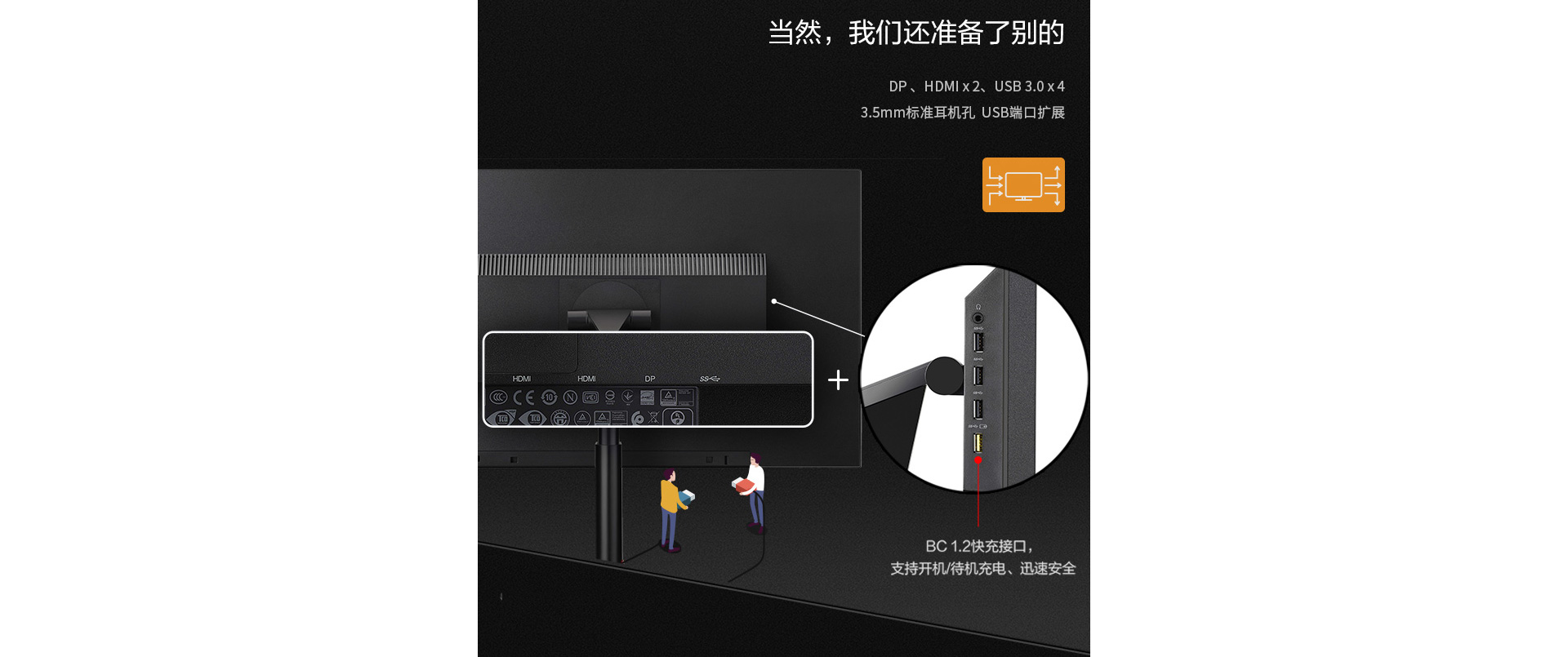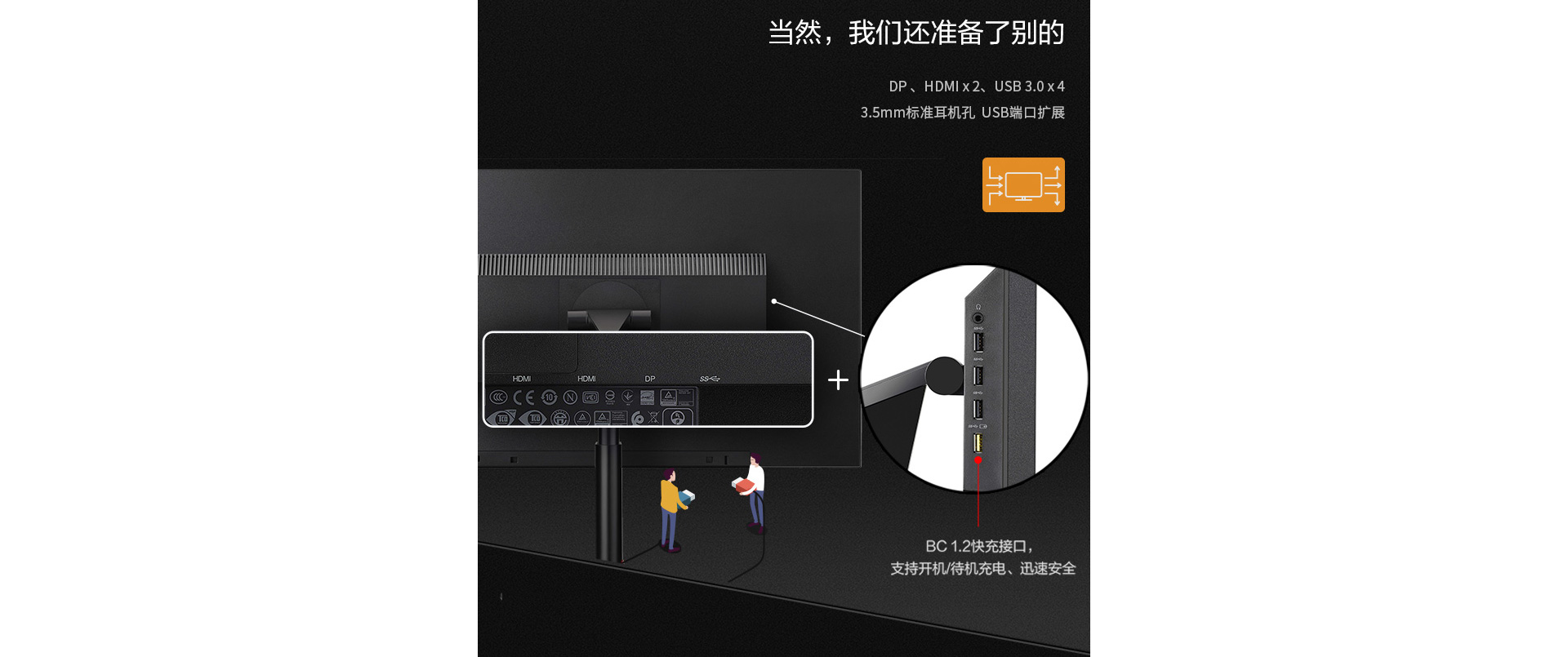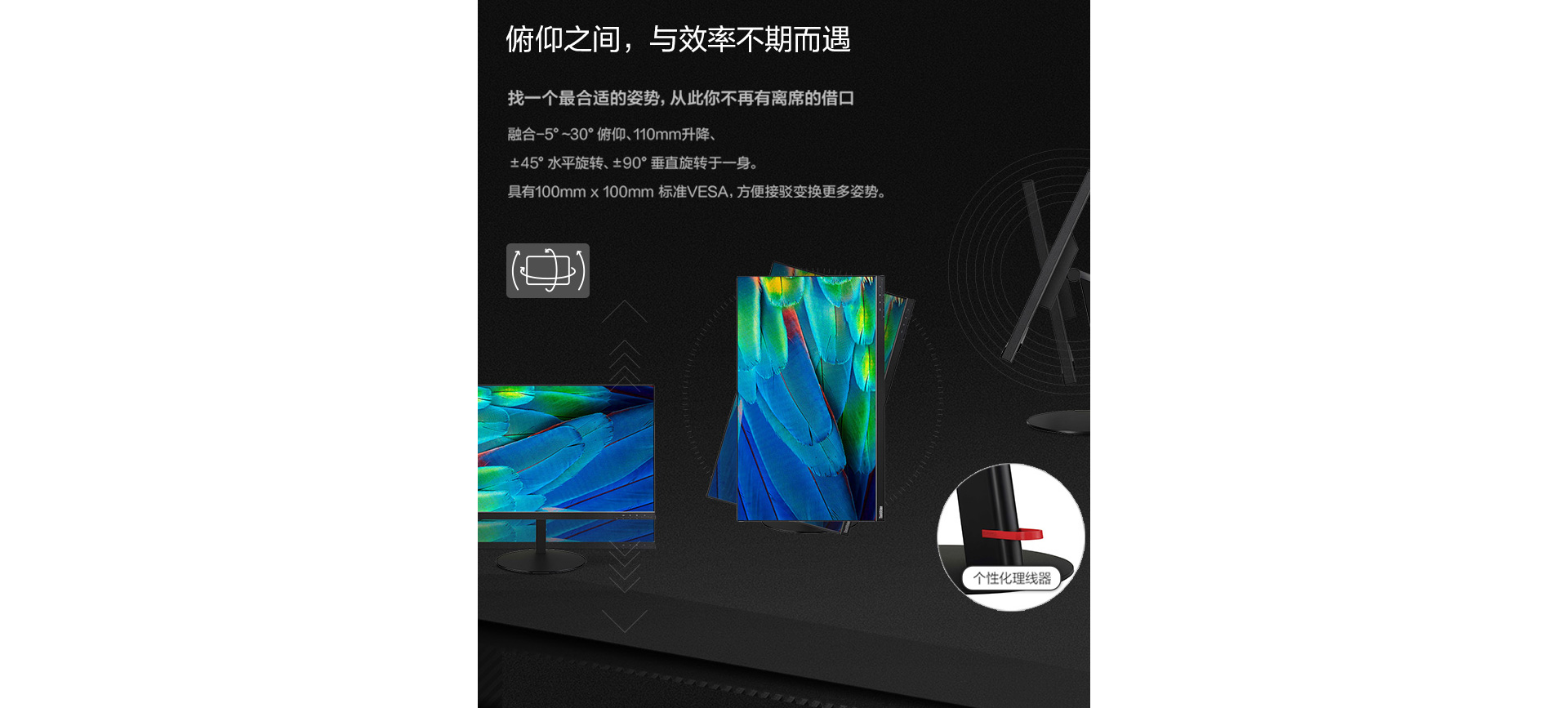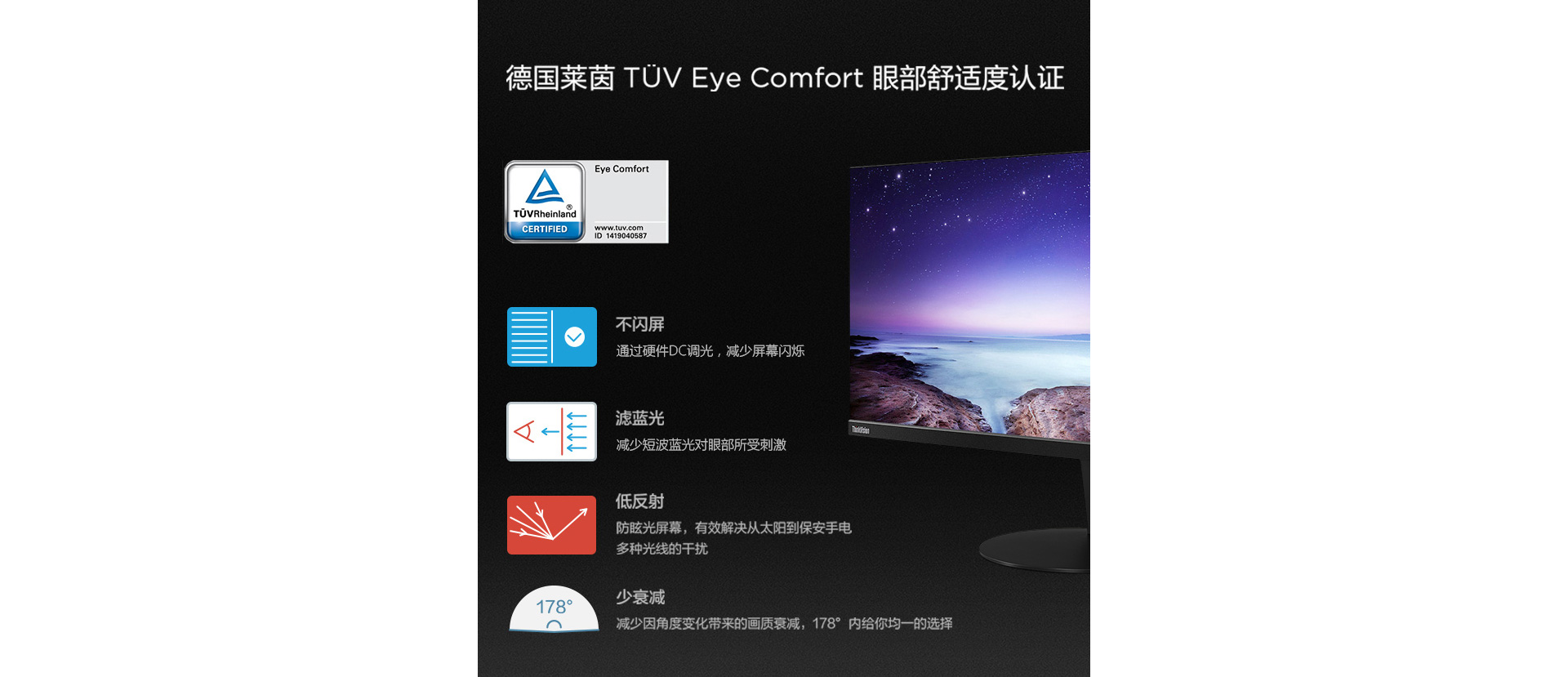 ThinkVision P27u-10 27 inch Wide 4K UHD IPS Monitor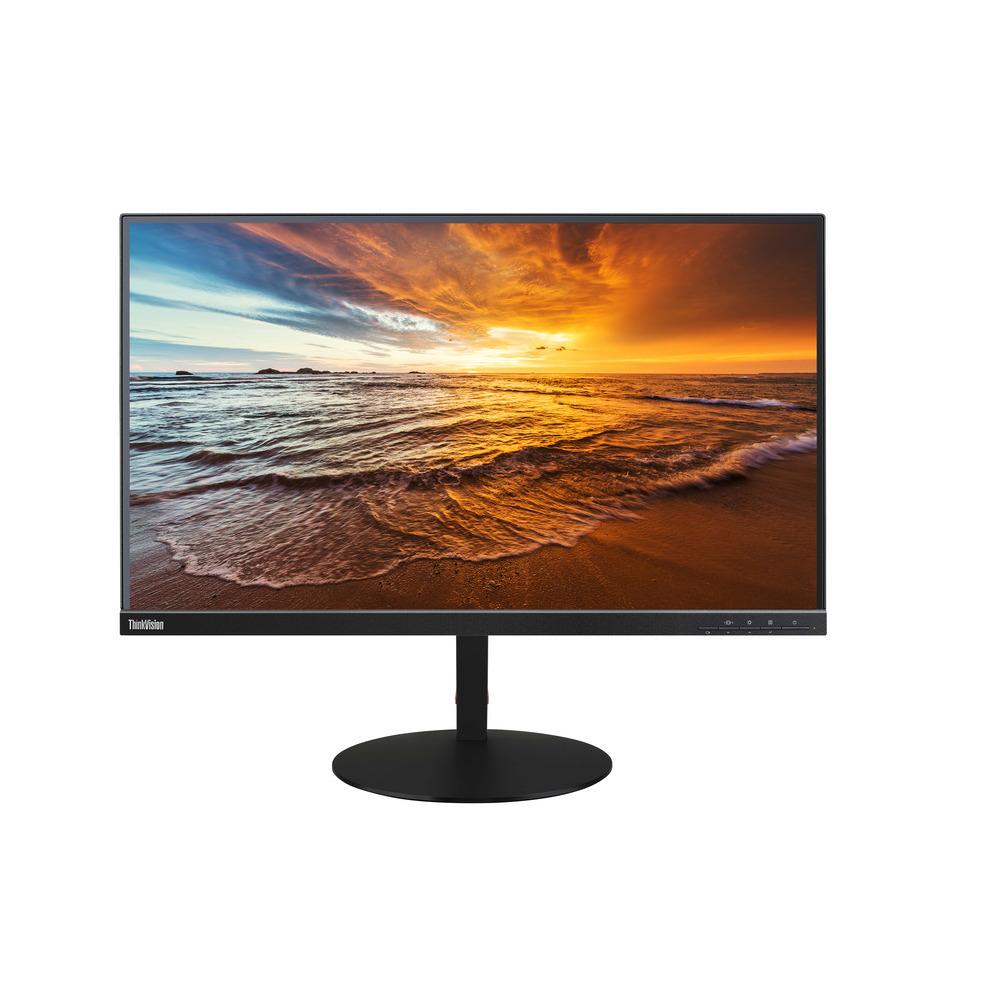 Web Price:
$399.00
Part number:  61CBGAR1US
Ships in 2-3 business days.
The ThinkVision P27u-10 monitor has a black and concise appearance with a full function ergonomic stand. It offers a crystal clear borderless IPS display of 3840×2160 resolution and multiple color space (99.5% AdobeRGB, 145.7% sRGB, 97.9% DCI-P3, 99.5% BT.709), providing professional level accurate images from a wide viewing angle. You can select preferred color space to satisfy your demanding color critical work. Each P27u-10 monitor has also been pre-calibrated to obtain an accurate and consistent color with a factory calibration report.
With built-in power and the rich connectivity of 2HDMI, DP, USB Type-C, P27u-10 satisfies diverse connection demand. All these latest digital connectors enable you to use single cable for UHD resolution. Moreover, equipped with USB Type-C connector, P27u-10 can display, transit data and charge the compatible USB Type-C device with only 1 USB Type-C cable. No more cable cluster on your desk. P27u-10 also has 4 USB3.0 ports, including 1 with BC1.2, which offers quick charge to your USB devices.
Its full function stand supports lift, tilt, pivot and swivel, which are all for your ease of use.
ThinkVision P27u-10 is also certified by TUV Eye Comfort certification, which ensures the best care about your health when using this monitor. The ThinkVision P27u-10 continues the idea of energy saving and environmental protection of Lenovo. It has green features including white LED backlights, and is Energy-Star 7.0, EPEAT Gold, CEL tier 2, and RoHS compliant.
Lenovo display managment software ThinkColor is also provided with ThinkVision P27u-10 to help users efficiently manage the display.

27.0″ Ultra HD (3840 x 2160) IPS Near-edgeless display
Professional-grade color of >99% AdobeRGB gamut with pre-calibrated accuracy
Full functional USB Type-C and all digital ports with ergonomic stand